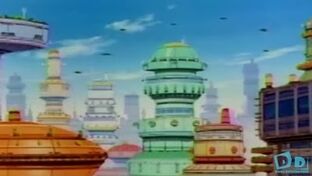 The 22nd century is the period between 2100-2200 AD. Nobita's great-great-grandson, Sewashi Nobi, lives in this century. Doraemon came from the 22nd century using a Time Machine to Nobita's childhood period to help him.
The 22nd century is more scientifically advanced than the 21st century, thus allowing robots like Doraemon and Dorami to use many gadgets and tools.
Overview
2112- Production of male robotic cats and the introduction of the secret gadgets
2114- Production of female robotic cats and upgrading the function of the secret gadgets
2117- War between the robot cats and robot dogs.
2120- Production of Lulli, however considers a failure due to high horsepower.
The Birth of Characters
Before 2109
2109
2112
2114
2117
2120
Unknown Lineage
Trivia
Gallery
Locations in Doraemon Franchise
Ad blocker interference detected!
Wikia is a free-to-use site that makes money from advertising. We have a modified experience for viewers using ad blockers

Wikia is not accessible if you've made further modifications. Remove the custom ad blocker rule(s) and the page will load as expected.