Use your gadgets and help us!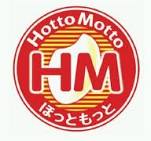 Hotto Motto is a takeout fast food restaraunt chain in Japan that sells bento.
Doraemon and Dorami bento
There are two types of Doraemon and two types of Dorami bento, both are the same, just different plastic covers. The two types of bento are rice ball and curry, both come with a side of meat, potato salad, corn, and pudding.
Website
Video of the bento products
Ad blocker interference detected!
Wikia is a free-to-use site that makes money from advertising. We have a modified experience for viewers using ad blockers

Wikia is not accessible if you've made further modifications. Remove the custom ad blocker rule(s) and the page will load as expected.