Use your gadgets and help us!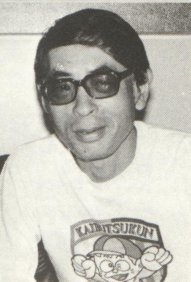 Motoo Abiko (安孫子 素雄) or Fujiko Fujio A (藤子不二雄Ⓐ Fujiko Fujio Ē) was born in 1934 in Himi, Toyama Prefecture, Japan. He, together with Hiroshi Fujimoto (藤本 弘 ) is who form the pen name Fujiko Fujio. They have accompany each other for more than 40 years. Akibo and his partner, Fujimoto had created Doraemon in December of 1969.
Ad blocker interference detected!
Wikia is a free-to-use site that makes money from advertising. We have a modified experience for viewers using ad blockers

Wikia is not accessible if you've made further modifications. Remove the custom ad blocker rule(s) and the page will load as expected.